| | |
| --- | --- |
|  Vol. 11, No. 13 | July 15, 2015  |
Welcome to the HealthWatch Wisconsin Update Newsletter, a bi-monthly publication with exclusive features for members of HealthWatch Wisconsin.
In this issue...
We first take a few moments to pause in this Update, and say goodbye to Amy Mendel-Clemens, a champion for Wisconsin's health care consumers, especially those who were low income or in need of support, who passed away suddenly last week. In state news, Governor Walker signs the state budget bill into law, using his veto pen a record number of times and altering health coverage in Wisconsin. We take a look at some of the proposed changes. We also continue to track enrollment in BadgerCare Plus as the June numbers were just made available. In a word, they're dismal. Children and Childless Adults continue to lose coverage. And if you haven't heard, Governor Walker finally announced he is running for President.
We also take a few minutes to remind you of our next Packer Ticket Prize Drawing! Take a few minutes to JOIN or RENEW your MEMBERSHIP!! Join HealthWatch as an individual member at any point in July and be entered in our second Green Bay Packers Ticket Prize Drawing! In fact, if you refer someone to HealthWatch that becomes a new member, we'll enter your name twice! Also in this edition of the newsletter, we look at a new coverage for undocumented children in California, and tackle a BadgerCare Plus question in our CYSHCN Q & A. Also, hear from new HealthWatch Membership Coordinator Matt Keller on how membership renewal is going so far this year! Finally, we share the latest news and Provider Memos, Ops Memos and the top articles from the past two weeks. Happy reading! 
Packer Prize Drawing Scheduled!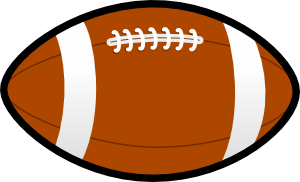 This week, HealthWatch Wisconsin is conducting its first Green Bay Packer Ticket Prize Drawing of the membership year! Those who registered for HealthWatch Wisconsin as individual members by the end of the day on June 30th were included in our prize drawing for TWO FREE INDOOR DELUXE CLUB SEATS to see the GREEN BAY PACKERS vs PHILADELPHIA EAGLES preseason game on Friday, August 29 at historic Lambeau Field. Watch your inbox for a special announcement of our first prize drawing winner.
Second Green Bay Packer Ticket Prize Drawing Announced
The next Green Bay Packer ticket prize drawing will be for Friday, September 3 as the GREEN BAY PACKERS take on the NEW ORLEANS SAINTS in a preseason match-up. Anyone registering as an individual member of HealthWatch by July 31 will be eligible for the next Packer ticket prize drawing! Join us today for your shot at the tickets! For rules and responsibilities of the Green Bay Packer ticket prize drawings, please click here.

2014-2015 Memberships in HealthWatch Have Expired!

The start of a new HealthWatch membership year is here! Thank you to all members who have already renewed for the 2015 – 2016 membership year! If you haven't joined or renewed your membership yet, there's still time!
Current Members: If you did not renew your membership by July 1, your membership in HealthWatch Wisconsin has EXPIRED! Take a few minutes to RENEW and update your contact information by following the registration instructions below.
Join or Renew Today:
Register online and pay via PayPal at our registration page;
Fill out our PDF registration form and return it via fax or email; or

Call us at

608-261

-6939

x 218 and register over the phone.


A HealthWatch membership provides valuable benefits such as a voice in statewide advocacy that works toward quality and accessible health care for people across Wisconsin, electronic publications, on-demand training videos, and other resources through the HealthWatch Training Portal, and substantial discounts on registration for trainings, workshops, and conferences on health care hot topics in 2015 and 2016. Whether you are renewing last year's membership, or looking to join HealthWatch Wisconsin for the first time, you will not want to miss out!

Give us a call at any time: 608-261-6939 ext 218.
NEW IN JULY:  Refer a Friend, Win Packers Tickets!
For the entire month of July individual paid members who refer a new HealthWatch Wisconsin individual membership (paid) receive an additional entry in our second Green Bay Packers Ticket Prize Drawing of the membership year! There is no limit on the number of extra prize drawing entries! You could be watching the Green Bay Packers play the New Orleans Saints in the final pre-season game on September 3 at Lambeau Field!
Organizational members who refer a new paid membership can also earn additional Training Portal user access credentials for their organization!
Simply complete our "Refer a Friend" information form!
HealthWatch Wisconsin would extends our condolences to those who knew Amy Mendel-Clemens, head of the Capital Consortium. Amy passed away suddenly on Tuesday, July 7 while traveling overseas with family. She worked for the Dane County Department of Human Services, ensuring individuals and families had adequate access to public programs such as BadgerCare, Medicare, and FoodShare. Amy was a delightful person to work with and was a partner to ABC for Health and HealthWatch Wisconsin in many ways throughout the years. She was a frequent guest speaker at our annual conference and was always willing to work with our staff and clients on issues relating to health coverage services. A celebration of Amy's life will be held at Olbrich Gardens Wednesday, July 15th from 3pm to 7pm. She will be dearly missed.
Budget Bill Passes - Ensuing Changes to Health Care Systems

Last week, state Assembly passed Wisconsin's proposed budget. The bill passed 52-46 with a GOP majority vote, each member of the Democratic minority, along with 11 Republican members voted against the proposal. The two year, $72.7 billion state budget passed after senators repealed salary minimums for employees on local government projects and discarded changes to the state's open records law. Lastly, it made its way to the Governor's desk where Walker made 104 vetoes.
According to the Wisconsin Budget Project, while the budget increases money allocated for BadgerCare programs, the additional money is necessary to simply maintain the status quo. Funding for BadgerCare Plus increased by $650 million, but the increase mostly addresses the rising cost of covering childless adults in the absence of federal Medicaid expansion funds. The Department of Human Services expected 100,000 childless adults to enroll in BadgerCare by June, however in May that number was already 150,000. Gov. Walker seeks federal approval for the following changes:
Imposing monthly premiums for childless adults, and increasing premiums for "behaviors that increase an individual's health risk"

Limiting eligibility to 4 years

Requiring health risk assessments and drug screening as a condition of eligibility
Federal approval for these stipulations is unlikely as no other state requires drug testing or screening as a condition of eligibility, or sets a time limit for coverage. The bill also requires FoodShare recipients to undergo drug testing. Originally the proposal provided the screenings to "high risk" individuals, but now the state has no limitations on who they can screen. Also, Walker removed a stipulation which said the state would pick up the cost of rehabilitation for any individual who failed the test. However, the federal government will most likely need to approve the controversial FoodShare changes before Walker enacts them to ensure the new eligibility requirements don't violate the constitution. Wisconsin's Attorney General Brad Schimel, however, has already begun challenging drug testing restrictions with a law suit filed Tuesday.
The bill also makes changes to programs effecting individuals with disabilities and the elderly. These changes include:
Include, Respect, I Self-direct (IRIS): Eliminating IRIS and instead requiring the managed care organizations of Family Care Reform to offer the option to self-direct their care.




Governor Walker vetoed Family Care and IRIS' processes used to make sure rates paid to agencies are sound, specified the state has to have at least 5 regions for the programs, and put limits on enrollment periods. The veto allows Walker to create statewide agencies, if he wants, which would make it more difficult for non-profits to participate.




Mental Health and AODA Services: Expanding Medicaid coverage to include residential-based substance abuse treatments.




 Personal Care Services: These services currently help beneficiaries in need of assistance with daily activities such as eating, drinking, bathing, dressing, and household chores. The proposed changes require beneficiaries to conduct an "independent assessment" for all fee-for-service prescriptions.




 Aging & Disability Resource Centers (ADRCs): The Joint finance committee negated Gov. Walker's proposal to eliminate county-run ADRCs, but included provisions which require DHS to conduct studies relating to the reliability of the ADRC processes. These include: an assessment of duplicative functions between ADRC boards and DHS procedures, and integrating income maintenance consortia and ADRCs.



In addition to changes that affect individuals, the budget proposal also makes adjustments to provider reimbursements. The provisions will increase the dental reimbursement rate for providers of pediatric and adult emergency dental services in Brown, Polk, and Racine counties. Hospitals which see a "disproportionate" share of Medicaid and uninsured patients will receive funding to offset the costs of uncompensated care. While it is beneficial to help hospitals cover these costs, advocates argue that it is more cost effective and efficient to expand BadgerCare, reducing the number of uninsured.
Dismal BadgerCare Plus Enrollment Numbers

Thursday, DHS posted the June BadgerCare Plus Enrollment numbers…and they aren't good. Another 5,478 childless adults fell off the program. Similarly, BC+ continued to shed children: 2,789 fell off BC+ in June. There was a drop in parents/caretakers (about 1,393) as well. The only category "gaining" members was "Income Extensions."

Recall, the May BadgerCare Plus enrollment numbers showed what appeared to be the continued impact of "renewals" (or lack thereof) for the childless adult population. April was the first month for childless adults to renew their coverage (see Ops Memo 15-02) and enrollment declined by over 2,600. The May data, as predicted, followed suit—but the results were far more drastic than April. In May, almost 6,500 childless adults lost BadgerCare Plus coverage – which means in the two renewal months, over 9,000 childless adults lost BadgerCare Plus. 

The decline in parents off BadgerCare Plus continued in May, but only at about half the rate of April: 572 parents lost BadgerCare Plus in May. The decline in children, while still significant, was also about half the rate we saw in April: 2,000 children lost coverage in May, while 4,000 children lost coverage in April. Overall, however, this is a decline of over 6,000 children in just two months! The reason? We can speculate it also has to do with timing of renewals, all stemming from the April 1, 2014 rule change. 

In Summary: The second quarter of the calendar year was a dismal one for BadgerCare Plus enrollment. Overall, BadgerCare Plus Program lost a gross 26,428 people (net 17,152 people), including 3,025 parents, 8,790 children, and 14,613 childless adults. The only gains were in parents/caretakers and some children in income extensions, a category that has slowly increased since February, but is still below 2014 levels.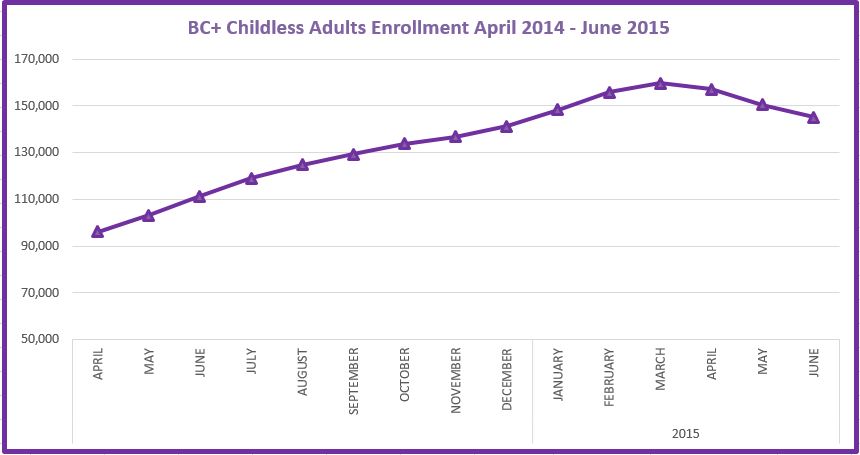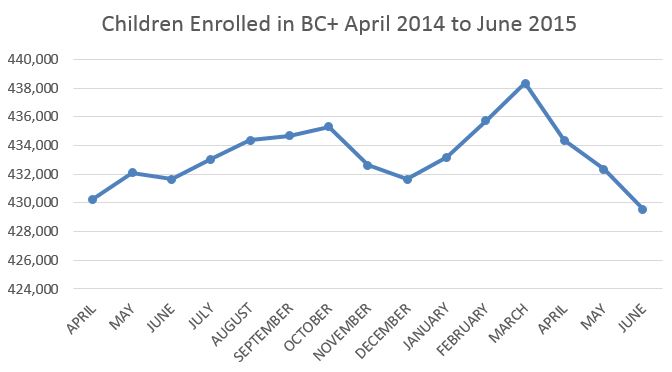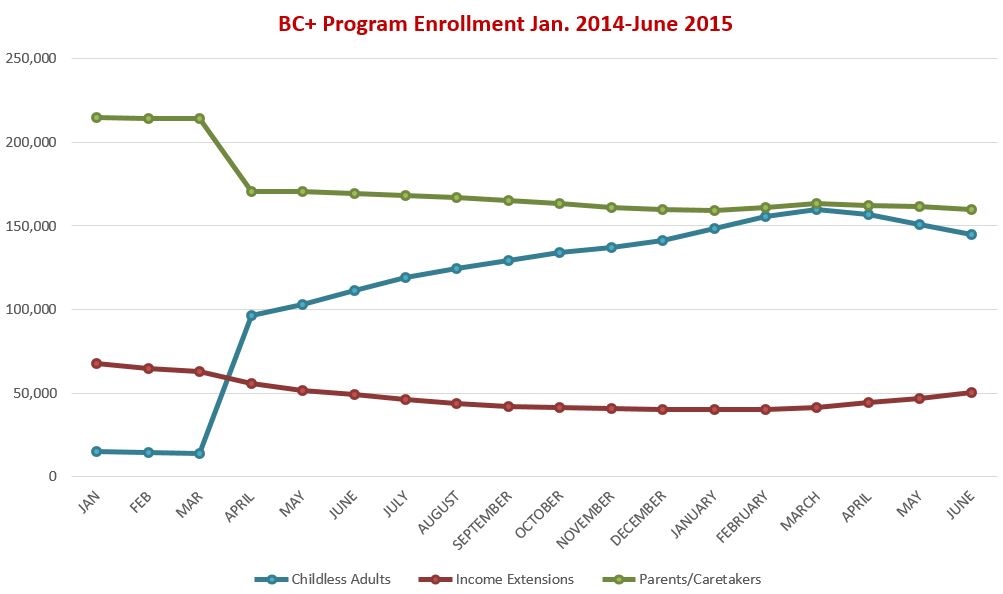 Most people are aware of the many retirement issues at age 65, but it's safe to say a lot of Americans don't know that they must actively enroll in Medicare. This information gap is attributed to a lack of outreach and coordination of federal agencies. Retirees can begin collecting 80% of their social security annuity payments at 62 years-old, but most cannot collect Medicare until they're 65. If they signed up to receive social security payments at 62, they've already done the paperwork to begin receiving Medicare when they turn 65, making the process simpler. However, because of the 2008 economic downturn, many baby boomers are staying in the workforce longer, delaying retirement, and their benefits. There is no "golden rule" for when someone should sign up for Medicare, it's very circumstantial, but there are a few things that one should consider before deciding. This information is out there, but unfortunately consumers have to know what they're looking for, and many don't. Towards the end of June leaders in the House and Senate sent a letter to the Department of Health and Human Services' secretary, Sylvia Burwell. The letter urges her to take strides in closing the information gap by coordinating with other agencies and reaching out to consumers nearing retirement age, notifying them of their eligibility, along with rules and guidelines.

First, it's important to know the basics. The social security administration recommends signing up for Medicare 3 months before reaching 65 in order to avoid any delay in coverage and higher premiums. Most people will want to at least sign up for Free Hospital Insurance with Medicare (Part A). This holds true for of-age consumers who are still receiving employer sponsored health coverage, although they may want to see if or how it could affect their current benefits.
Watch our "Back2Basics Medicare Part A Video."
Medicare Part B, which, with a monthly premium of about $100, helps cover the costs of preventative care services, is where it gets tricky.  Retirees are automatically enrolled in Medicare Part B when they sign up for Part A, unless they opt out, which they may do if they're still covered under an employer sponsored plan. Medicare's initial enrollment period is 3 months before age 65. However, if the of-age consumer doesn't enroll during the initial period their premium will increase by 10% each year they delay enrollment. This holds true unless they qualify for a special enrollment period, which allows enrollees to sign up during:

Any month the consumer remains covered under the group health plan and their or a spouse's employment continues

An 8-month period that begins the month after the group health plan coverage, or employment based coverage ends



Watch our "Back2Basics Medicare Part B Video."
Of-age consumers are eligible for a special enrollment period if they are covered under a group health plan based on current employment. If they do not enroll during the special enrollment period, they'll have to wait until the "general enrollment period", which begins January 1 of the next year.

A few other things to keep in mind: Large companies (defined as having 20 or more employees) are required by law to provide the same health coverage to their employees over age 65 as they do to their younger employees. Smaller businesses are exempt from this requirement. Therefore, consumers should check with their insurance agents and employers to see how their coverage will change before applying for Medicare.

Watch our "Back2Basics Medicare Part C Video."

Health Insurers Everywhere Choosing to Consolidate
The Affordable Care Act vastly expanded the market for health insurance companies, but covering more people initially creates higher costs. Many companies are looking toward consolidation as a way to expand markets while minimizing administrative costs. Now, with the Supreme Court's King v. Burwell case put to rest, insurance companies across the nation are more apt to structural change than before, as there is no longer a feeling of uncertainty.

Consolidating has bolstered some insurance companies' growth in the areas of Medicaid and the Medicare Advantage program: Currently, about 38 million Medicaid recipients have coverage through managed care organizations. Also, about 16.8 million Americans are enrolled in Medicare through the Medicare Advantage Program, which operates similarly to Medicaid's managed care organizations - that number is up 1 million from last year alone.

Most recently, Centene, a St. Louis based insurance company, acquired Health Net for $6.3 billion. This deal expanded Centene's market share to the west coast and into the areas of Medicare and Medicaid. California alone has about 6 million Medicaid members - that's more than the entire population of Wisconsin. "Both Centene and Health Net recognize that scale and diversification are becoming increasingly important," said Centene CEO and Chairman Michael Neirdorff.  Centene and Health Net aren't the only companies to consolidate. Recently Aetna Inc., acquired Humana for $37 billion, and Anthem and Cigna are also planning to merge.

In general, economists and consumers see large, monopolistic, companies as a bad thing. However, some experts argue that having fewer and larger health insurance companies will lower medical costs to patients because the companies have higher bargaining power. "Less competition generally means higher prices, but in health care it's more complicated than that," said Kaiser Family Foundation Vice President, Larry Levitt. This is because of a government enforcement, called the medical loss ratio, which requires that 85% of premium payments go to health care costs. He also points out that the mergers may lead to more expansive provider networks, a common consumer complaint.

Some markets could see the number of health insurers reduce by half, which happened in Missouri due to Centene's acquisition of Health Net. While consumers may be weary of this news at first, most experts believe this is a good thing and will lead to lower premiums down the road. Policy analyst with the Missouri Health Advocacy Alliance expressed consumers' concerns by saying, "As consumers, we hope that insurance companies are going to negotiate for us and negotiate lower prices that lead to lower premiums and lower overall health care costs."

Administration Provides Universal Coverage for Contraceptive Care, While Respecting Religious Entities

In July 2013, the Affordable Care Act ruled religious employers (described as churches, religious conventions, associations of churches, and other non-profit religious entities) as exempt from the requirement of providing coverage for contraceptive services.  A 2014 Supreme Court case (Burwell vs. Hobby Lobby) ruled in favor of the for profit retail chain, Hobby Lobby, whose owners have strong religious ties and argued that business and religion are not separate. This ruling extended the 2013 rules to closely held for-profit businesses that have religious objections to providing coverage for all, or some, contraceptive services.
Since this ruling, the Administration has been trying to find other ways to ensure women have affordable access to these services, regardless of whether or not their employer based health coverage provides them. Last week, the Obama Administration came to a consensus on how to go about that without interfering with religious entities' beliefs and practices. Now, qualifying organizations may directly notify, in writing, the Department of Health and Human Services (HHS) of their objections and desire for exemption, instead of filling out a form through the Department of Labor. Once HHS approves the request, the department will issue notice to the insurer, so that covered employees of such organizations receive separate payments for contraceptive services, at no cost to the employee or organization.
This is a major step in the Affordable Care Act because it respects the standards of religious freedom while ensuring that women employed by these organizations, who do not identify with the religion, are able to receive necessary contraceptive care.
On Tuesday, the 10th Circuit Federal Appeals Court rejected yet another challenge. The Court found that the Little Sisters of the Poor, an order of Roman Catholic nuns in Colorado could simply "opt out" of a requirement to provide contraceptive coverage under accommodations devised by the administration. The rule itself does not need to be stricken as there is no substantial burden on the nun's free exercise of religion.

Medicaid Expansion Roundup: New Ideas from States and New Flexibility?
California Covers New Populations
Veering off the usual path of HealthWatch Wisconsin's posts in our series, "Medicaid Expansion Roundup: New Ideas from States and New Flexibility?" this week, we'll be highlighting California's decision to extend Medicaid (known as "Medi-Cal" in California) eligibility to immigrant children without legal status. California is home to about 170,000 low income immigrant children who, until now, did not have access to regular health care services. Advocates and legislators celebrated the decision, but coverage is still limited, as adults do not have access to coverage. "This is an important investment, but it is not the full solution," said Claire D. Brindis, director of the University of California San Francisco's Institute for Health Policy studies. California Senator Ricardo Lara (D-Bell Gardens) proposed legislation that extends Medi-Cal to low income undocumented adults as well. In addition, the bill requests a waiver that allows higher-income immigrants to buy unsubsidized insurance through the marketplace.
Opponents of the proposal argue that these immigrants aren't paying taxes, and California shouldn't force its citizens to pay for health care for people here illegally. However, this argument was contradicted in a study released in April, "Undocumented Immigrants' State and Local Tax Contributions", by the Institute on Taxation and Economic Policy. That study shows that undocumented immigrants currently residing in the U.S. collectively paid $11.84 billion in state and local taxes in 2012. (In Wisconsin, that number was about $84 million.) Much of these taxes come from paycheck withholdings, just as they do for citizen and permanent resident workers. Experts argue that undocumented immigrants actually overpay because they do not file a tax return with the IRS for fear of deportation. The agency doesn't track immigration status, but this is unknown to many immigrant workers and they don't want to bear the risk.
While Wisconsinites may not think this is something our state needs to look into because of our location and population in comparison to California, Wisconsin actually has a relatively substantial immigrant population that cannot qualify for most Medicaid coverage. The Pew Research Center estimates it at 85,000.  Doing so could limit the number of costly (uncompensated) emergency visits by providing this population with preventative care services. Uncompensated care increases overall health care costs, by raising prices of other services. In addition, many hospitals absorb a number of these costs, which leads to limited ability to provide services and ultimately closures.
Overall, 51% of California's undocumented immigrants are without health insurance. Providing health insurance to uninsured, undocumented children is expected to lower the percentage of visits paid through charity care. Many experts believe California is taking a step in the right direction by lowering this number.
www.healthcare.gov
~
Toll Free:

800-318-2596
3 C's for CYSHCN!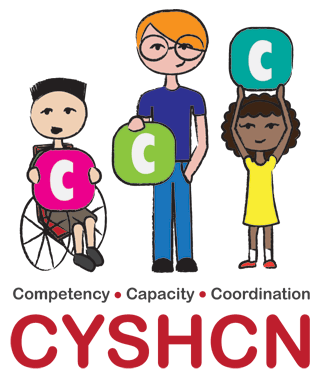 "Competency, Capacity, & Coordination"


Ask a Good Question...
My husband and I are in the United States on worker visas. We're not sure if we are eligible for insurance through BadgerCare or the Marketplace.

...Get a Good Answer:

A: Both Medicaid and Health Reform's Marketplace have "non-financial eligibility criteria" that evaluates immigration status. The rules are different for each. Let's look at each separately.
To be eligible for BadgerCare Plus, you must be a US citizen, lawful permanent resident for at least 5 years (unless you are pregnant or a child, then there is no "5-year" rule), or of special status, such as a refugee, asylee, or violent crime victim. These rules are spelled out in the BadgerCare Plus Eligibility Handbook Chapter 4. Because you and your husband are in the US on worker visas, you would not meet the immigration eligibility criteria.
Watch our Video Case Tip on BadgerCare Plus Immigration Rules.
To be eligible for a Marketplace plan, you simply need to be "lawfully present." This includes legal permanent residents as well as non-immigrant classes of admission, such as temporary work visas, student visas, business visitors, lawful temporary residents, etc. You and your husband would be considered to be lawfully present and could thus enroll in the Marketplace.
Next, depending on your income, you may be eligible for tax credits and subsidies in the Marketplace. Because you are not otherwise eligible for BadgerCare Plus, you are eligible for subsidies even if your income is under 100%FPL
There are some resources that may be helpful:
Online Video Training:  More Coverage Options

One benefit of HealthWatch Wisconsin membership is online access to a library of on-demand training videos, including the More Coverage Options series. Each informative video includes links to resources or more information. You can watch these videos at any time—they're available at your convenience wherever there is an internet connection. A useful tool for both professionals and novices, the More Coverage Options series includes:
Coverage Start Date

Dependent Coverage

MAPP: Work Requirements

MAPP: Income Disregard

Spousal Impoverishment

Back to School

Estate Recovery Program

SSI: Compassionate Allowances

Wisconsin Funeral and Cemetery Aids Program

The MTM Audit: Share Your Story

Prohibition Against Balance Billing

Advance Directives

No Garnishing Wages of MA Recipients



To explore HealthWatch Wisconsin's
Video Case Tip Library
, visit
healthwatchwisconsin.org
and click 'Resources'.
**Remember, Eau Claire HealthWatch Coalition will NOT meet in July! See you September 3rd!

Et Cetera: Memos & Updates

Handbooks
Marketplace Handbook: On October 3, CMS's Center for Consumer Information and Insurance Oversight released the first edition of a "Federally Facilitated Marketplace Enrollment Operational Policy & Guidance" Handbook, effective October 1. All enrollments made on or after October 1, 2013 MUST be processed in accordance with these requirements. This is a "living document!" Advocates, providers, and consumers are encouraged to submit comments or recommended changes. Email EnrollmentGuidance@cms.hhs.gov, and write "Comments on Enrollment Manual" in the subject line of the email.
BadgerCare Plus Handbook, published November 20, 2014 in Release 14-04
Medicaid Eligibility Handbook (MEH), published December 18, 2014 in Release 14-02
Administrator's Memo 14-04, 2015 IM Consortia Administrative Allocation, has been published to the DHS web
Release 15-01 of the Electronic Case File (ECF) Handbook was published on January 16th
Release 15-01 of the FoodShare Handbook was published 
Ops Memos
Ops Memo 15-19 Disability Determinations for the Include, Respect, I Self-Direct (IRIS) Program
Ops Memo 15-21 Spousal Impoverishment Income Allowance FPL Adjustment
Ops Memo 15-22 New Way to Access Online Reports from CARES

Ops Memo 15-24 Online Education as an Approved Activity
Ops Memo 15-25 Employment Verification for Wisconsin Shares
Ops Memo 15-J7 National Directory of New Hire Match Required by the 2014 Farm Bill for FoodShare and New Worker Alert
Ops Memo 15-25 Employment Verification for WI Shares

Ops Memo 15-23 Private Pay Nursing Home Rate
Provider Memos
2015-25 Information for Eligible Hospitals Regarding Program Year 2015 of the Wisconsin Medicaid Electronic Health Record Incentive Program
2015-26 Forward Health International Classification of Diseases, 10th Revision, Open Testing Information
2015-27 July 2015 Preferred Drug List Review and Other Pharmacy Policy Changes
2015-29 Drug-Related Supplies Reimbursed Fee-for-Service for Outpatient Pharmacies
2015-30 New Prior Authorization Approval Criteria for Reducation Mammoplasty

2015-31 School-Based Service Providers Will Be Required to Use ACD-10-CM Diagnosis Codes on Claims with Dates of Service on and after Oct. 1, 2015
FEATURED LINKS
After Court Victory, Obama Asks GOP to Work With Him to Improve Health Care, Kaiser Health News
Birth Control Coverage Saves Women Significant Money, Kaiser Health News
California Advocates Hail Coverage of Children in States Illegally, Seek Inclusion of Adults, Kaiser Health News
Community Paramedics Catching On In Madison Area, Wisconsin State Journal
Obamacare Flexes Muscles With New Medicare Payment Plans, The New York Times
Scott Walker Signs State Budget With 104 Vetoes Day Before 2016 Kickoff, Milwaukee Wisconsin Journal Sentinel
Small Business Health Insurance Exchanges Are Off to a Rocky Start, Kaiser Health News
What Many 65-Year Olds Don't Know About Medicare, Forbes
Tell Us What You Think!
 
HealthWatch Wisconsin Update readers, we want to hear from you! What do you think of the format? How do you find the material on the HealthWatch Wisconsin Training Site? Do you have any topics you'd like to see or questions you want answered. Please email HealthWatch and let us know!
Support Our Efforts with a Tax-Deductible Contribution!
Support ABC for Health as we pursue our mission of helping people in Wisconsin secure access to health care and coverage. Our staff works tirelessly with the thousands of families and individuals who contact our office each year. To continue, we do need your help and support. A tax-deductible financial contribution will support direct legal, advocacy, and education services to families in Wisconsin.
Copyright © 2015 ABC for Health, Inc. All rights reserved. No reprint without permission.

HealthWatch Wisconsin is a project of ABC for Health, Inc.
Update Staff: