The HealthCare Coverage Quest!
posted 2.15.18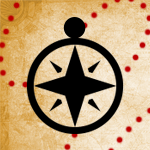 Fewer than 3 weeks remain until HealthWatch Wisconsin's 11th Annual Conference, "The HealthCare Coverage Quest: The Road to Reimbursements!" Join us March 7 & 8 in Madison.

This is our 11th year of gathering advocates, health care providers, and health policy experts from across Wisconsin to discuss access to health care an coverage in WI, especially for low-income, underserved consumers. Read our updated agenda with a list of confirmed speakers.

Here's what to expect at this year's conference:
March 7: Day one is focused on connecting Wisconsin children to health coverage. We'll review the eligibility and enrollment basics of programs like BadgerCare Plus, and then work through real-life examples in interactive sessions. We'll end the day with "The Age of Artful Advocacy," a session on the power of storytelling. Stories are one of our most powerful communication tools. A compelling story can change minds, policies, and laws. They can inspire us to action! We will hear from experts on telling a powerful, inspiring health care or coverage story!
The best part? Day 1 is FREE for HealthWatch members and subscribers--there's still time to join!

March 8: Back by popular demand, day 2 of our conference kicks off with a legislative panel of invited Representatives and Senators from across Wisconsin to share their interest, passion, or concern about ideas or pending legislation. Confirmed Legislators include: Sen. LaTonya Johnson, Rep. Melissa Sargent, Rep. Beth Meyers, Rep. Jimmy Anderson. Additional legislators have been invited! The day continues with inspiring sessions on innovation, health equity, and health policy. The afternoon includes workshop sessions on substantive topics like health coverage for immigrant populations, patient rights and responsibilities when discharging to long term care, care and coverage coordination for children with special health care needs, Medicaid and coverage considerations for incarcerated individuals, interventions in mental and behavioral health coverage, and much more!
A Conversation with Andy Slavitt
posted 1.31.18
HealthWatch Wisconsin's Pulse Newsletter Editorial staff spoke with former CMS Administrator Mr. Andy Slavitt on January 30. The conversation covered recent Medicaid Demonstration and ACA Innovation waiver proposals and plans out of Wisconsin Governor Scott Walker and the Republican-controlled State Legislature, Medicaid Expansion, uncompensated care, and innovation and creativity advancing access to health care and coverage. Read the full transcription.
Birth Cost Recovery: It's Not Child Support
posted 12.6.17
On December 6, HealthWatch Wisconsin, Inc. (HWW), partnered with ABC for Health, Inc., a Wisconsin based public interest law firm, to release a new Pulse Report: Birth Cost Recovery: It's Not Child Support. The report identified that Wisconsin is one of the very few states to require unmarried, absent parents to repay Medicaid related birth costs.
In contrast to traditional child support payments, Birth Cost Recovery (BCR) repayments do not support families or children, but rather support child support offices. Most states abandoned the practice of BCR or never implemented it due to the harmful impact upon children and families. Learn More.
It's Not Too Late; Become a Member!
updated 12.5.17
Individuals or organizations can join at any time. Encourage a coworker or friend to take advantage of state of the art communication, networking, and training designed to amplify efforts and empower those working to help connect Wisconsinites to health care and coverage.
The HealthWatch Wisconsin membership year runs October 1, 2017 - September 30, 2018. We're excited to announce that HealthWatch membership includes: 
Two FREE Live, in-person workshops 

Comprehensive online video trainings 

Publications, fact sheets, and resources

Comprehensive newsletter and discussion of current events

Substantial Discounts on the HealthWatch Annual Conference
The Latest