Eau Claire County HealthWatch Coalition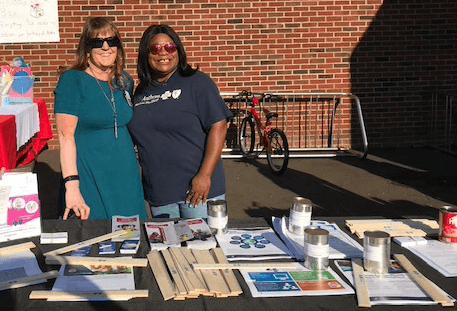 Pictured: TJ Atkins at Longfellow Elementary to promote coverage access.
Upcoming Meetings:
12:00-1:30pm - Mar. 5, 2020
12:00-1:30pm - May. 7, 2020
12:00-1:30pm - Jul. 2, 2020
12:00-1:30pm - Sept. 3, 2020
12:00-1:30pm - Nov. 5, 2020
What We Do…
The Coalition works to improve awarenes, access, attainment, & quality of healthcare coverage and services for all in Eau Claire County.
Focus Area
Uninsured & underinsured
Goals & Objectives...
For any given year will be detailed and established by February of the current year.
2019 Goals:
Who Can Join…
ANYONE! There is no "membership" or fee required to attend the coalition meetings.
When & Where...
Meetings generally occur the first Thursday of every ODD month from 12:00pm to 1:30pm. The address is 1221 Whipple St., Lower Level Courtyard Room1, Eau Claire, WI 54703. (From the Main Lobby go across the information desk and take the elevators to the lower level. Go straight passed the bathrooms, which will be on your left and the tables and booths to the cafeteria will be on your right. Go straight to the Courtyard room 2.)
Questions...
Contact TJ Atkins by email or phone: (715) 835-4977 x 6