The Latest Video Case Tips
HWW PULSE EXCLUSIVE INTERVIEW: Tim Jost, Health Law & Policy Expert
posted 4.16.18
Brynne McBride of ABC for Health, Inc. and HealthWatch Wisconsin, Inc. spoke with Tim Jost, Health Law & Policy Expert on topics of health insurance market stability and reinsurance.
Tim Jost, Emeritus Health Law Professor at Washington and Lee University and former Health Affairs Blogger; winner of the 2017 HealthWatch Wisconsin "Outstanding Media" Award.
Become a Member!
Individuals or organizations can join at any time. Encourage a coworker or friend to take advantage of state of the art communication, networking, and training designed to amplify efforts and empower those working to help connect Wisconsinites to health care and coverage.
The HealthWatch Wisconsin membership year runs October 1, 2017 - September 30, 2018. We're excited to announce that HealthWatch membership includes: 
Two FREE Live, in-person workshops 

Comprehensive online video trainings 

Publications, fact sheets, and resources

Comprehensive newsletter and discussion of current events

Substantial Discounts on the HealthWatch Annual Conference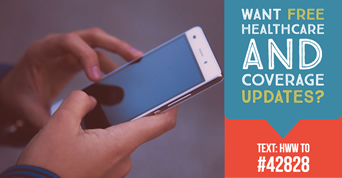 | | |
| --- | --- |
| | 7.18.18 |
| | 6.22.18 |
| | 6.6.18 |
| | 5.21.18 |
| | 5.7.18 |
| | 4.25.18 |
| | 4.16.18 |