Welcome to TLC for Kids!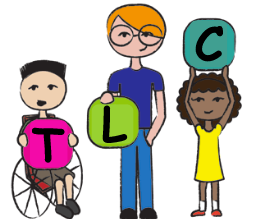 Teach, Learn, & Connect (TLC) for Kids is YOUR place to learn or refresh your understanding of telecommunication programs available in Wisconsin--Lifeline, TEPP, and TAP.
Here you will find videos and fact sheets covering Lifeline, Lifeline on Tribal Lands, as well as information on the Telecommunications Equipment Purchase Program (TEPP) and Telecommunications Assistance Program (TAP).
Get started by visiting one of the shortcuts below, watching some videos, or reviewing and printing some free fact sheets!
Shortcuts
What is the TEPP & TAP Program?
Find a Lifeline Provider (Statewide or Local)
Read About the Universal Service Fund
Fact Sheets
Lifeline: COVID Edition
Lifeline Explained
TEPP & TAP Explained

TLC for Kids is a project of HealthWatch Wisconsin, Inc. in collaboration with ABC for Health, Inc. made possible by the Universal Service Fund - Public Service Commission of Wisconsin.