Guides, Handbooks, and Other Publications
Note: Many of our publications are in the process of being updated to 2017 versions.
How to Order
All the publications listed here are free to current members of HealthWatch Wisconsin. To learn more about HealthWatch Wisconsin membership, click here.
To order, please contact HealthWatch Wisconsin at (608) 261-6939, ext. 215; or click here.
My Health Reform Guidebook (2013) - PDF: $50
A book devoted to new programs, funding and service delivery systems coming to Wisconsin as a result of National Health Reform. The Guidebook is unique to 2010-2011, and will be updated each year, beyond 2014!
My Health Insurance Guidebook for Wisconsin (revised 2013) - PDF: $30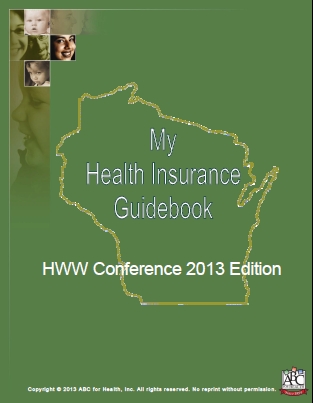 The Guidebook includes information on the major kinds of health insurance plans, the legal protections afforded by state and federal health insurance law, how families can proactively avoid coverage denials, how to deal with coverage and claim denials, and medical debt, and coverage strategies for families of children and youth with special health care needs.
The AdvoKit (revised 2013) - PDF: $20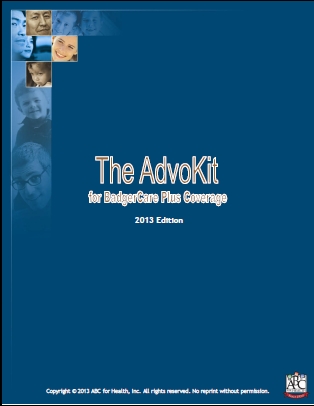 The AdvoKit is a tool that includes essential information for service providers to use in guiding families toward much-needed health care coverage and services. Topics include: Acquiring, Using, and Keeping Public Benefits; BadgerCare+, BadgerCare+ Prenatal Program and Emergency Services; Elderly, Blind, and Disabled Medicaid; and Practical Tips and Information.
3 Steps Kit (English; revised 2013) - PDF: $12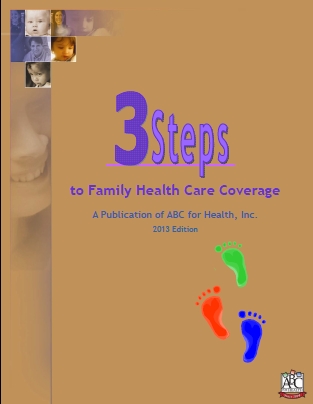 A guide designed to help families with children understand how to acquire, use, and keep public health benefits in Wisconsin.
3 Pasos (en Español; revised 2010) - PDF: $12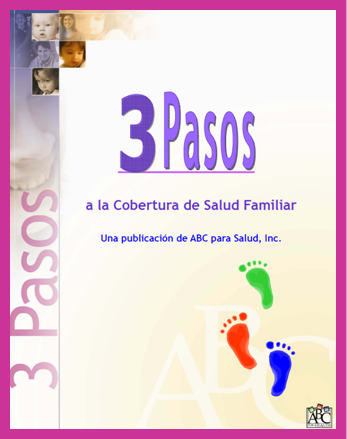 Una guía para ayudar a las familias con niños a comprender como conseguir, utilizar, y mantener los beneficios de salud pública de Wisconsin.
Health Coverage Resources Guide - new edition coming soon!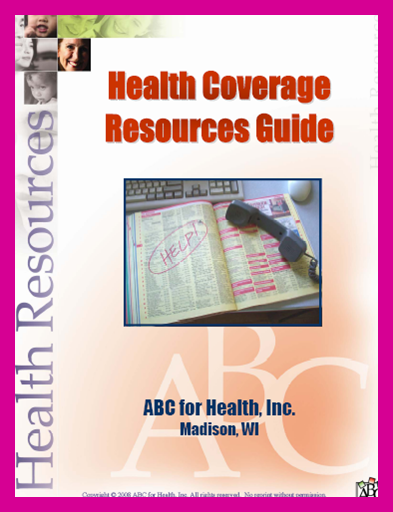 Imagine having over 150 resources, all at your fingertips! Our staff have relied upon many of these resources for years in order to set advocates and clients on the path to better health care coverage and access.
BadgerCare Plus Eligibility Index (updated February 2013) - PDF: $15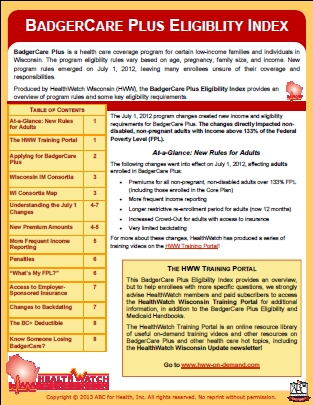 A comprehensive overview of BadgerCare Plus programs, including an eligibility chart and an insert detailing the policy changes that took effect on July 1, 2012.
HealthWatch Toolkit (revised 2012) - PDF: $12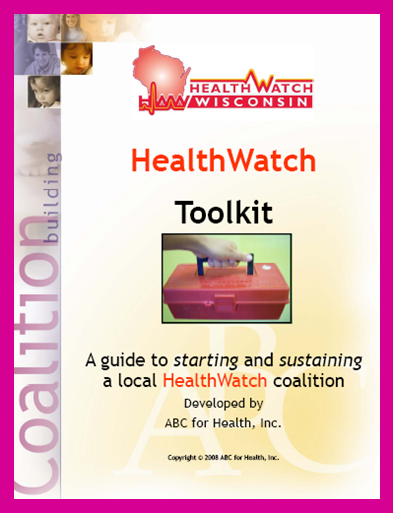 Local HW coalitions are developing across Wisconsin to identify systemic problems and create an amplified voice to advocate for change. ABC for Health has prepared this toolkit to help you start and sustain a HW coalition in your area.
My Medical Debt Survival Guide (revised 2013) - PDF: $15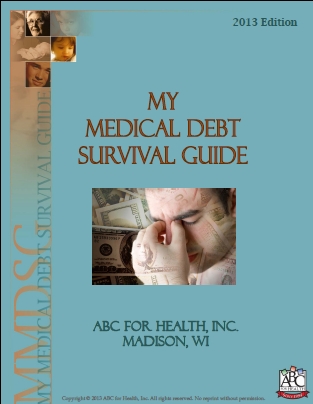 Rising levels of medical debt and bankruptcy are affecting people across Wisconsin. This comprehensive guidebook highlights individual strategies on coverage, case scenarios, sample letters, contact information, and local resources. The consumer-oriented publication is an easy read and permits quick access to important legal information.
Non-Qualified Immigrant Programs Chart (revised 2012) - PDF: $8.00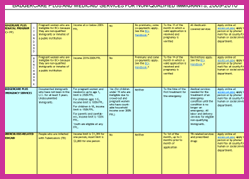 A chart detailing the public health benefits programs for which non-qualified immigrants are eligible; includes information on eligibility and income requirements, premiums and co-payments, deductibles and backdating, covered services, and how to apply.
Guide to Free and Low-Cost Health Care Services in Wisconsin - new edition coming soon!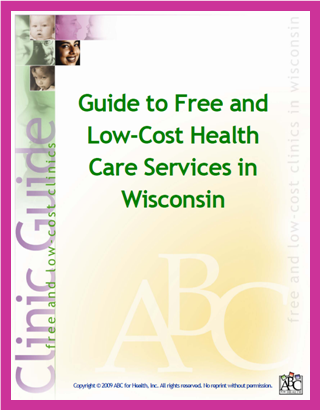 A guide to more than 150 free and low-cost health clinics and services across the state of Wisconsin, including information on services available and eligibility criteria.